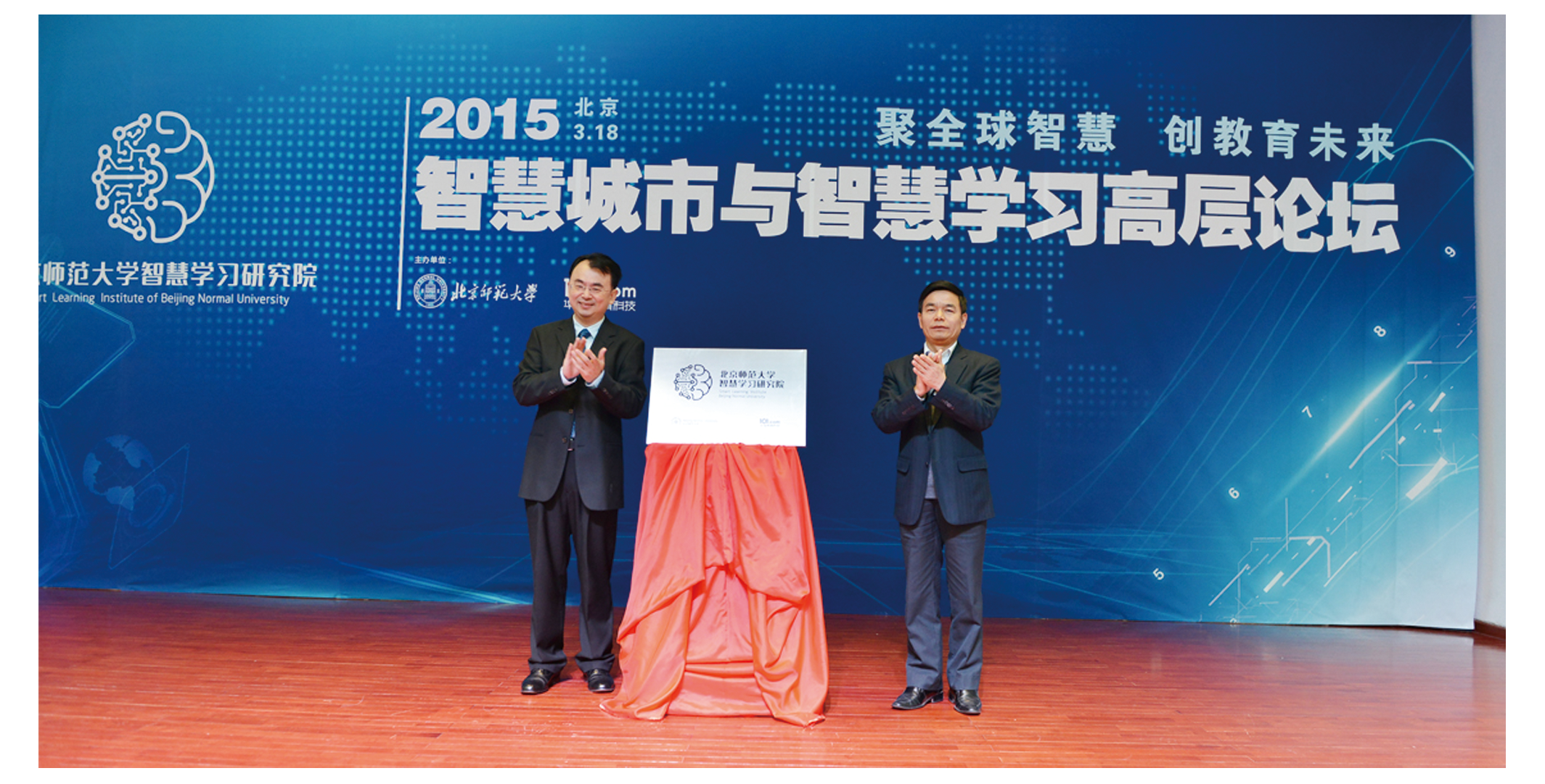 Former president of BNU Qi Dong (on the right) and the director of Netdragon Websoft Inc(on the left)
Smart Learning Institute (SLI) is affiliated to Beijing Normal University (BNU), and serves as an experimental platform comprising scientific research, technology development and education. SLI is also a joint venture between BNU and Elernity.
SLI aspires to promote the advantages of BNU in education, psychology, educational technology and other disciplines. It also aims to utilize the capital, knowledge and experiences of Elernity, and its parent firm NetDragon Websoft Inc., in internet technologies, cloud computing, and product development.
SLI focuses on researching learning patterns under ICT environments, designing smart learning environments and building platforms that enable life-long learning and support the various, personalized and differentiated learning styles of digital learners.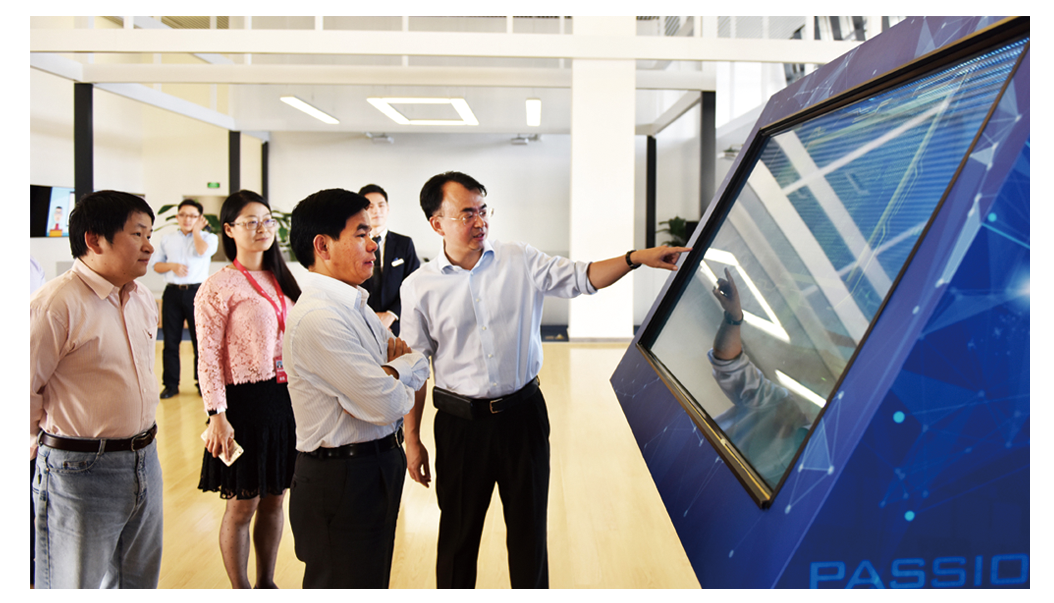 SLI thrives to promote the development of educational technology and other related disciplines, build the digital capacity of Chinese talents, and to further improve the quality of education and capacity of research and development. SLI will diligently work to enhance the two-day integration of information technology and education to better service China's education system.
SLI is on a mission to:
(1)make a breakthrough in key product development or research project;
(2)create a solution to promote smart learning which can be widely applied;
(3)develop the theory for smart learning;
(4)explore the methods and means to integrate information technology and education, also produce a series of internationally influential academic achievements;
(5)set up experimental areas and schools to develop advanced education and research of teaching models based on big data;
explore and build a training platform by combining production, learning, and research for highly qualified talents through double employment mechanism and enterprise's tutoring systems.
Currently, under a fast development environment in internet and digital technology, educational reform and the integration of technologies and education have become the focus and trend of education.
We are looking forward to cooperating with peers from home and abroad to join us to realize the Chinese education dream, namely, "Nobody is left behind. Teach according to students' uniqueness, and ensure lifelong learning so that everyone becomes a talent."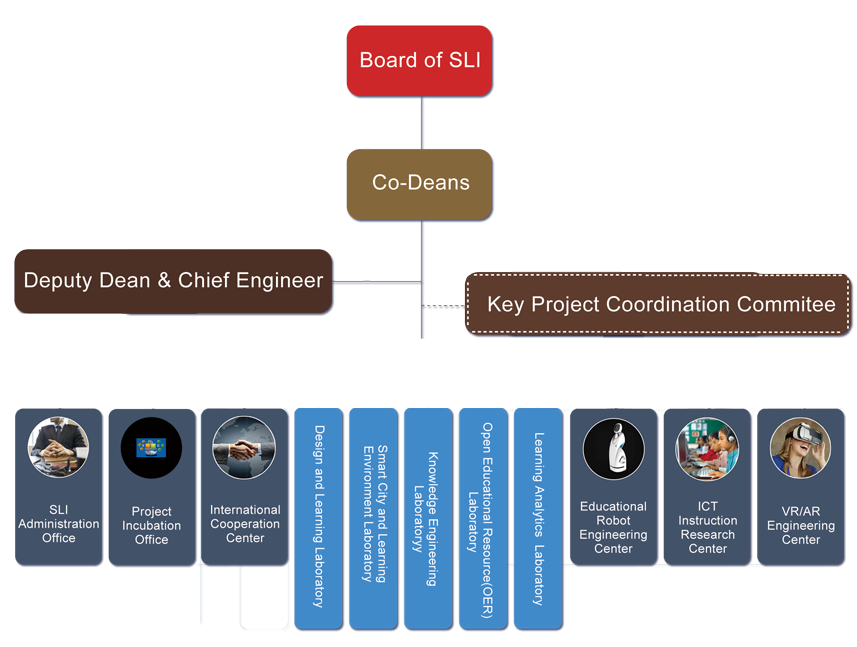 SLI ORGANIZATION
Smart Learning Institute of Beijing Normal University follows the project-based team management and evaluation system, and PI responsibility system to form an efficient governance mechanism with expandable research areas and high-quality team. It hosts more than 100 full-time and part-time staff, including 15 professors (5 of whom are famous international experts), 20 associate professors, 4 overseas post doctors, more than 40 postgraduates and PHD students, and over 30 industry personnel. By connecting resources between schools and companies, the institute established a diversified HR system, which promotes high-end academic atmosphere and its international influence.