Introduction

In order to promote digital transformation and intelligent upgrading of education and strengthen international communication and cooperation, the 2022 edition of the Global Smart Education Conference (GSE2022), approved by the Ministry of Education of China, will be hosted by Beijing Normal University in Beijing on August 18 to 20, 2022 online and onsite.

With the theme of "Intelligent Technology and Digital Transformation of Education", GSE 2022 will organize forums and high-level dialogues on topics including digital transformation and smart education, integration and innovation of technology and education, digital governance of education, new ecology of regional smart education, education metaverse and teacher education, rural education and smart villages, open educational resources(OER) and digital textbooks, and smart learning environments etc.

The conference will invite academicians, experts and scholars, representatives of international organizations, government officials and school principals in the field of global education and technology to give speeches and to discuss new theories, new technologies, new achievements and new trends in the field. At the conferences, a series of projects and research results will be released, such as the "National Smart Education Framework" co-published by UNESCO and SLI BNU, the "Smart Education Excellent Case Collection", "Smart Learning Environment White Paper", as well as the outstanding portfolio of the Global Competition on Design for Future Education.

Provisional Agenda

Due to the global pandemic, the "2022 Global Smart Education Conference" will take a hybrid mode which includes online and onsite sessions. There will be a metaverse venue at some forums to improve audiences' experience of communication and interaction and also to display our innovative solutions for digital education.
Date/Time:August 18-20, 2022 (the opening ceremony will be held at 14:30 on the Thursday 18th)
Onsite Location:The Gymnasium of Changping Campus of Beijing Normal University
Online participation:Zoom and live streaming in several online platforms


Main Conference Agenda (Onsite and Online)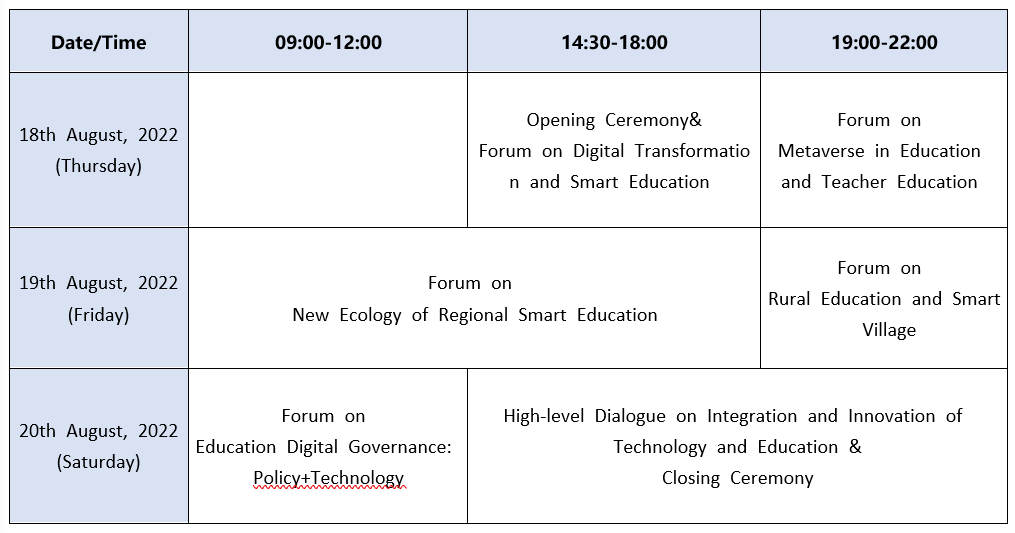 Virtual Conference Agenda (Online)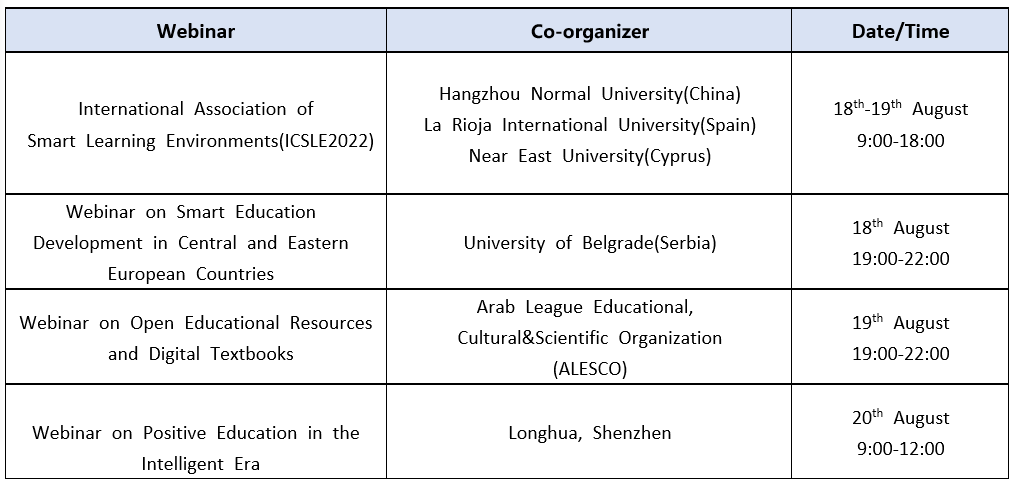 Registration
You are welcome to register the conference by scanning the QR code below and choose to participate online or onsite (onsite participation will be notified via email depending on the situation of epidemic prevention and control); We will send a confirmation email to you according to the registration status, and set up a Wechat group to notice the conference information to the participants.


Registration QR Code: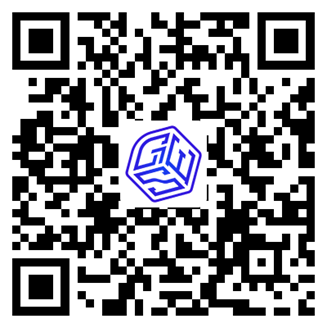 Contact Us:
Review photos of the previous GSE conferences: