During December 18th to 20th, 2021 (GMT+8), the Global Finals of 2021 Global Competition on Design for Future Education was successfully held in Beijing Normal University (BNU). Hosted by BNU, the Competition is co-organized by universities at home and abroad, scientific institutions, student unions and well-known enterprises with the theme of inclusive education. Since the Competition was initiated on June 1st, it has attracted students from more than 100 universities and teachers from over 100 primary and secondary schools, covering more than 10 countries and regions.

Mr. Xiaobing Li, Deputy Secretary of the Party Committee at BNU; Mr. Zuoyu Zhou, Vice President of BNU; Mr. Keiichi Kawate, Vice President of Tokyo Gakugei University (TGU), Mr. Mohamed Jemni, Director of Information and Communication Technology Department of ALECSO, and Mr. Yiyu Ding, Distinguished Expert of Beijing Design Society, attended and delivered speeches in the Finals. The General Counsels of the Competition are Mr. Mingyuan Gu, Professor of Faculty of Education at BNU and Mr. Guanzhong Liu, Professor of Academy of Arts & Design, Tsinghua University. The Chief Judges of the Competition are Mr. Weizu Song, Founder of Beijing Design Societ and Chairman of NetDragon Websoft and Co-Dean of Smart Learning Institute of BNU. Furthermore, there are mentors and judges from universities, scientific institutions and well-known enterprises to review and give suggestions on projects. Finally, 22 teacher teams and 12 student teams emerge as the winners of the Competition, awarded the first, second and third prizes and the gold, silver, bronze and outstanding awards respectively.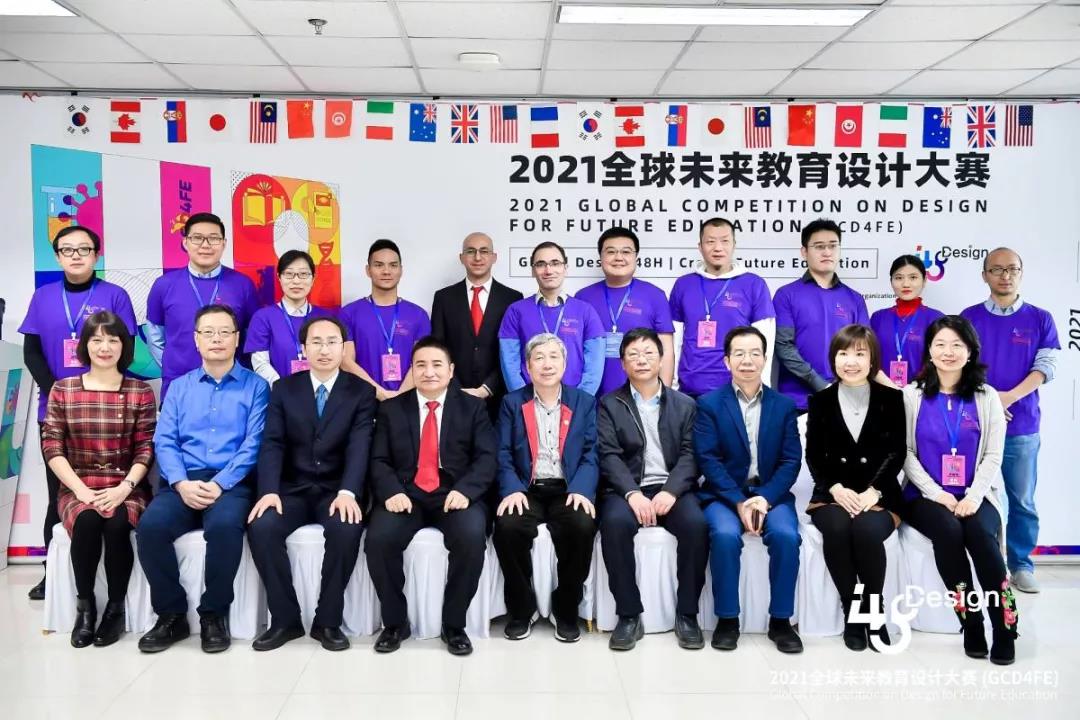 Group Photo at the Opening Ceremony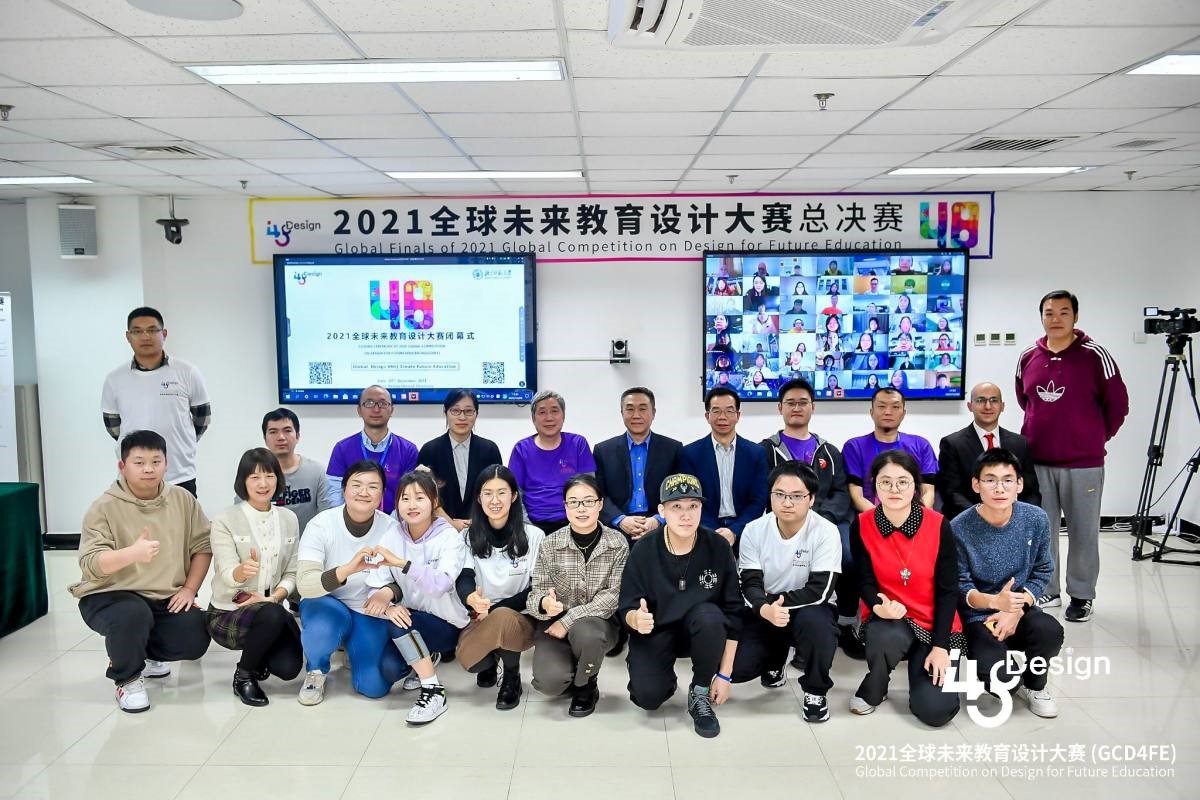 Group Photo at the Closing Ceremony

Mr. Xiaobing Li pointed out that BNU had always regarded "educational innovation" as one of the pillars, attaching great importance to the design on future education. The aim of the Competition, which has been held consecutively for four years, is to help the society rethink and rebuild future education. Mr. Zuoyu Zhou expressed that BNU was willing to accumulate innovative achievements in education across the world, as well as gain help from educational, scientific and design community to improve those achievements by hosting the Competition as a communication platform for innovative talents. Mr. Mohamed Jemni believed that digital technology would be a key player in future education. With the outbreak of COVID-19, technological support has become a foreground for resuming educational activities in all countries. In this case, the emergence of the fourth industrial revolution, block chain, cloud computing will certainly promote future education in a broad way.

This year, the Competition adds another catalogue which is for teachers, hoping to show how primary and secondary school teachers depict future education by accumulating teachers' case-studies across the globe. Also, from the perspective of college students, they provide us with practical and well-designed projects on future education. All participants explore innovative solutions to achieve inclusive education with the means of cloud design, meeting the needs of personalized education, special education, rural education and education in crisis. Awards-winning projects cover different subjects and areas: some focus on The Belt & Road Initiative inter-disciplinary study to provide comprehensive course design; some design courses under the background of the pandemic; some pay attention to the lack of educational resources in rural areas; some try to meet the needs of special children, etc. The excellent projects keep popping out, all of which are innovative and practical.

Mr. Ronghuai Huang, Co-Dean of Smart Learning Institute of BNU, stressed that the original aim of the Competition was to integrate design into education. As participants have shown more problem awareness, the Competition has seen fruitful results in terms of the integrity of projects and application prospect. In the future, global cooperation will be further strengthened, the Competition themes will be diversified and excellent projects in the Competition will be published so as to wield greater influence in the world.

The 2021 Global Competition on Design for Future Education is co-organized by the Office of International Exchange and Cooperation of Beijing Normal University, Student Union of Beijing Normal University, Graduate Student Union of Beijing Normal University, Smart Learning Institute of Beijing Normal University, Innovation and Entrepreneurship Education Center (I-SCHOOL), Faculty of Psychology, Beijing Normal University, Elernity, and EEO Empower Education Online. And it is supported by UNESCO Institute for Information Technologies in Education, the Organizing Committee Office of Beijing International Design Week, Faculty of Education, Faculty of Psychology, College of Education for the Future of Beijing Normal University with Beijing Design Society as the special cooperative organization. Tokyo Gakugei University and Virtual Universities of Tunisia serve as partners of the Competition.