On March 18th, 2019, the Fourth US-China Smart Education Conference was held in Denton, USA. It was jointly hosted by Beijing Normal University (BNU), University of North Texas (UNT) and National Engineering Laboratory for Cyberlearning Intelligent Technology (NEL4CIT), and co-sponsored by Smart Learning Institute of Beijing Normal University (SLIBNU) and UNT College of Information. The conference is named by as Edmodo, a global education online platform owned by NetDragon Websoft Inc, and it is supported by China Center for International People-to-People Exchange, Ministry of Education.
The opening ceremony was held at Denton's time-honored speedway racing track. Neal J. Smatresk, President of UNT, delivered a welcome speech, introducing the deep relationship between UNT and BNU, as well as the history of the US-China Smart Education Conference. Then he warmly congratulated the fourth US-China Smart Education Conference, which would be held in the U.S. for the first time. He expressed his expectations that experts and scholars from all over the world would actively carry out academic cooperation and exchanges on this international academic platform, and wished a complete success of the fourth US-China Smart Education Conference.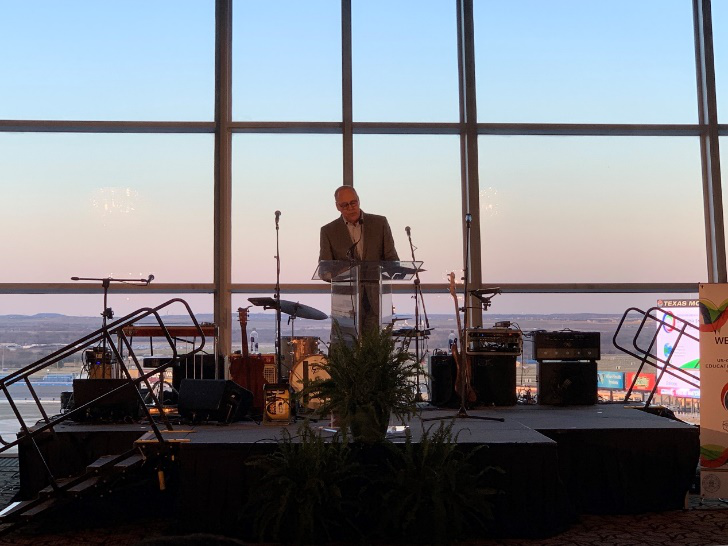 Neal J. Smatresk, President of UNT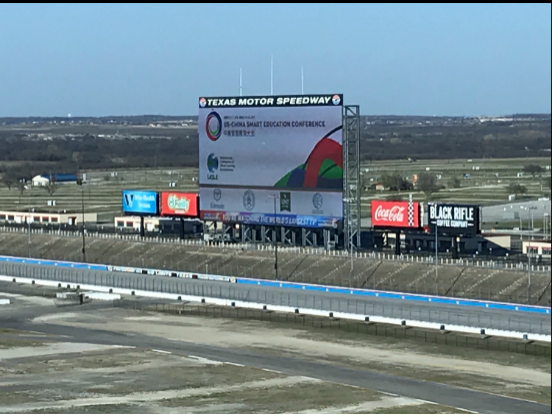 Speedway Racing Track for the Opening Ceremony
Steve Halliwell, Executive Vice President of Promihughes, NetDragon Websoft Inc, was invited to give a keynote report entitled "Interaction and Engagement in Education through Technological Innovations" for the opening ceremony. Steve introduced NetDragon's educational application solutions based on digital education, and shared his thoughts on the future development of digital education. Meanwhile, he mentioned NEL4CIT'research outcome of AI+ in Education, pointing out that we should attach great importance to interactive and immersive learning modes and solutions, including virtual reality, AI, augmented reality, blended learning and natural language processing, so as to establish an ecosystem of global digital education.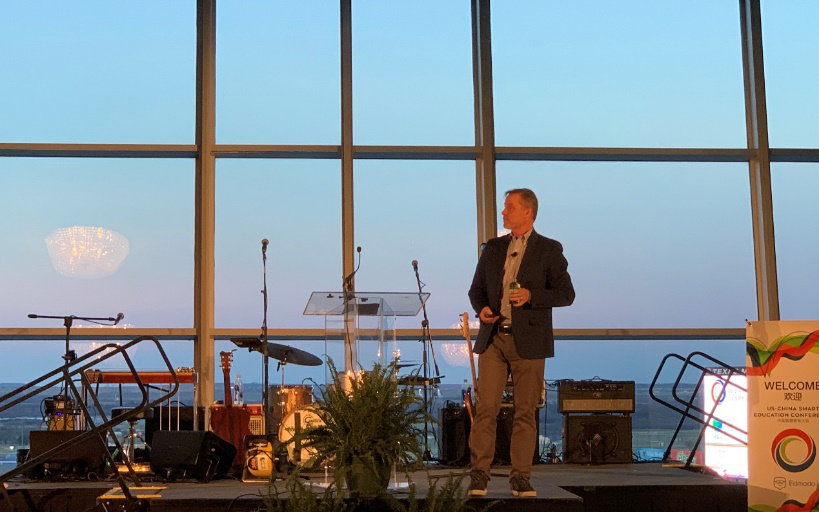 Steve Halliwell, Executive Vice President of Promihughes
This conference brought together more than 200 experts and scholars from all over the world. They will make excellent reports and workshops on science education, educational robots, AI and mixed reality, game-based learning, smart equipment for future education, MOOC and other topics. Other related parallel forums will also be held, including "Science Education Forum under the Digital Transformation", "Educational Robot Development Forum", "The Impact of Investment and New Technologies on Education in China and the U.S.". The International Conference on Smart Learning Environment will be held during the same period.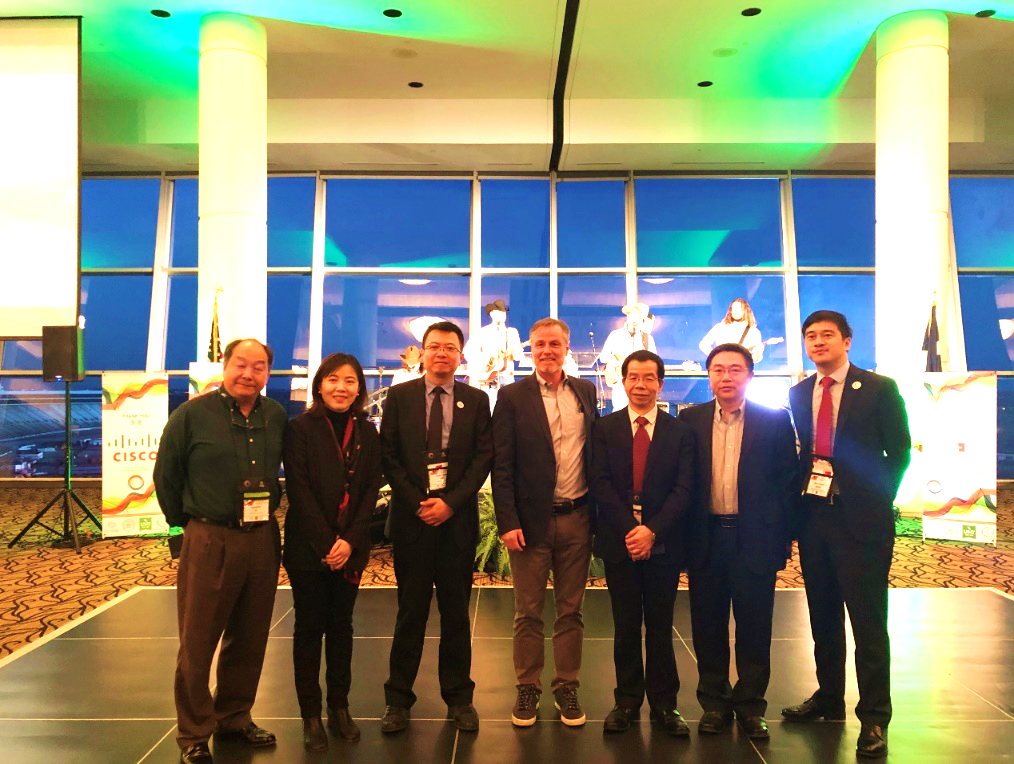 Group Photo of Chinese Guests in the Opening Ceremony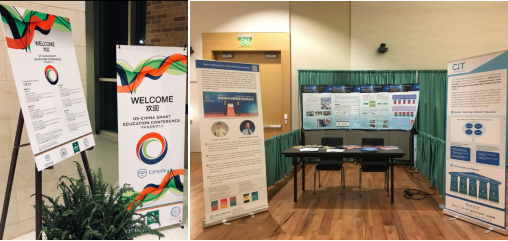 The Welcome Area of Opening Ceremony Venue and Exhibition Area for Chinese Host
The VR showcase experience exhibition is specially set during the conference, including enterprises such as Edmodo, UBTECH, Micro Language, Di2 STEM, Emsi, Iteach Texas, VIVE, Springboard VR, etc. These enterprise will bring the latest solutions to smart education, creating a sound platform of communication and experience for delegates.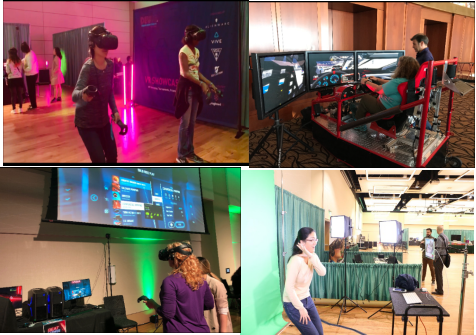 VR Showcase Experience Exhibition